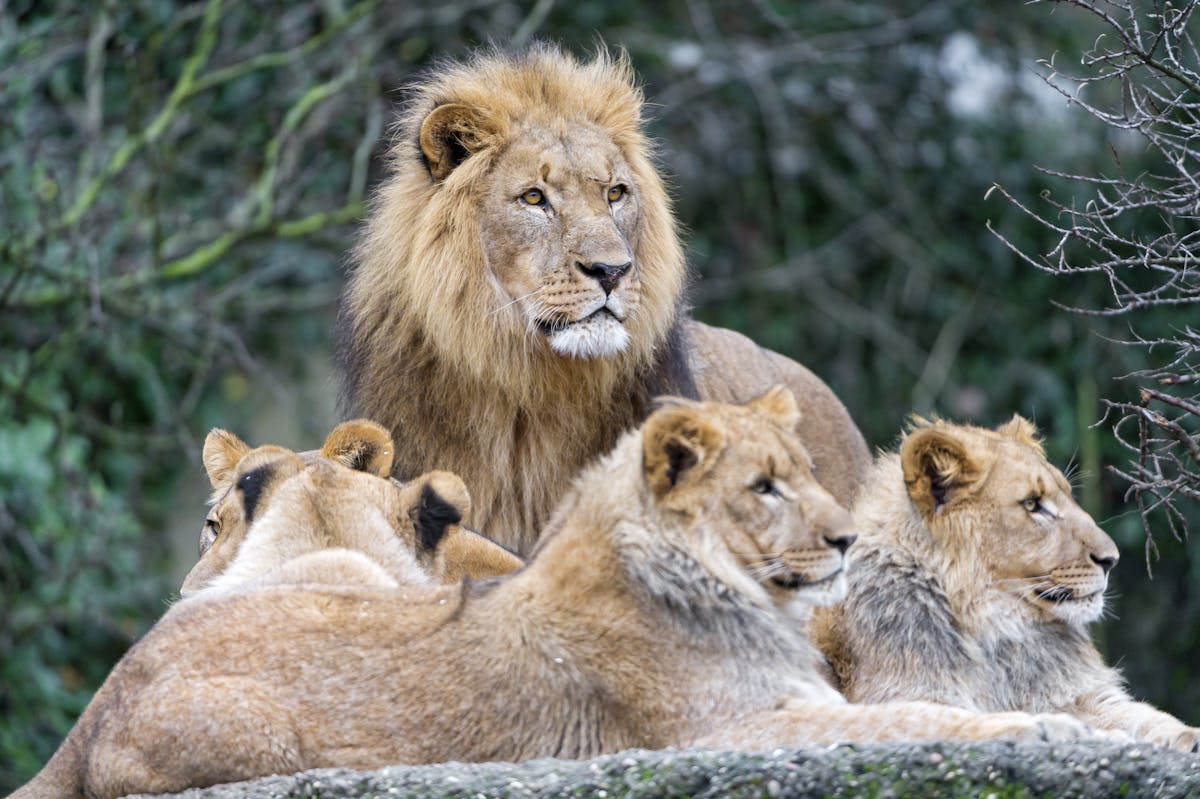 Leonardo DiCaprio

Founder and Chairman

Academy Award® winning actor and activist Leonardo DiCaprio is well known for his dedication to the environment on a global scale. As Chairman of the Leonardo DiCaprio Foundation (LDF), he works to protect biodiversity, implement ocean and forest conservation and educate the world about climate change. In addition, he has produced numerous environmentally themed creative projects and documentaries to increase awareness and ignite change. In September 2014, DiCaprio was designated as a United Nations Messenger of Peace with a specific focus on climate change. That same month, DiCaprio was honored with the Clinton Global Citizen Award, participated in history's largest climate march in New York City and powerfully addressed the UN Summit. In January 2016, DiCaprio was awarded a Crystal Award by the World Economic Forum in Davos for his work to bring global attention to the urgent need to address climate change. Leonardo also serves on the boards of World Wildlife Fund, Natural Resources Defense Council, National Geographic's Pristine Seas, the funders' collaborative Oceans 5, and International Fund for Animal Welfare.

Terry Tamminen

Chief Executive Officer

Terry has deep international expertise in business, agriculture, education, public policy and the environment. Governor Arnold Schwarzenegger appointed him Secretary of the California Environmental Protection Agency and later Cabinet Secretary, the Chief Policy Advisor to the Governor, where Terry was the architect of many groundbreaking sustainability policies, including California's landmark Global Warming Solutions Act of 2006, the Hydrogen Highway Network, and the Million Solar Roofs initiative. In 2010 Terry co-founded the R20 Regions of Climate Action, a public-private partnership bringing together subnational governments, businesses, financial markets, NGOs, and academia to implement measurable, large-scale, low-carbon and climate resilient economic development projects that can simultaneously solve the climate crisis and build a sustainable global economy. Since 2007 he has provided advice to Pegasus Capital Advisors and numerous global businesses on sustainability and "green" investing. In 2016, Terry joined the Leonardo DiCaprio Foundation as CEO. An accomplished author, Terry's books include "Cracking the Carbon Code: The Keys to Sustainable Profits in the New Economy" (Palgrave Macmillan). In 2011, Terry was one of six finalists for the Zayed Future Energy Prize and The Guardian ranked Terry No. 1 in its "Top 50 People Who Can Save the Planet."

Justin Winters

Executive Director

Justin Winters is the Executive Director of the Leonardo DiCaprio Foundation and leads the One Earth initiative. Over the past decade, Justin has shaped the foundation's strategic direction and initiated and expanded Leonardo's communications channels - successfully leveraging his global platform to influence decision-makers and the public on pressing environmental issues. She played a key role in his designation as a UN Messenger of Peace on Climate Change in 2014 and in the making of the 2016 documentary film, Before the Flood. Justin introduced One Earth at the World Economic Forum summit in Davos in January 2019, with the launch of the OE Climate Model garnering nearly 1 billion impressions, securing coverage and commentary across global media outlets. As part of an effort to forge stronger links between science, environmental campaigning and popular culture, Justin was instrumental in the release of the Global Deal for Nature plan and petition calling for a new pact to safeguard the planet's biodiversity, and the "Earth" song by Lil Dicky with 20 major musical artists - driving 100 million views on YouTube, over 12 billion earned media impressions and 1 billion social media impressions. A pioneer of a collaborative approach to environmental philanthropy within LDF, Justin has successfully built out the foundation's grant-making program and overseen awards of over $100 million to more than 200 high-impact projects in 60 countries. She currently serves on the boards of Amazon Frontlines, The Solutions Project, Oceans 5, Shark Conservation Fund, and Global Fishing Watch.

Karl Burkart

Director of Media, Science & Technology

Karl Burkart is the Director of Media, Science & Technology at the Leonardo DiCaprio Foundation and co-leads the One Earth initiative. Karl oversees production and distribution of content across the website and social media properties of the foundation and affiliated initiatives, including Before the Flood, We Love the Earth, CarboTax, One Earth, and numerous action funds. He manages the portfolio of scientific research and development grants provided to NGOs and academic institutions across the fields of climate, energy, biodiversity and agriculture. And he also leads the foundation's technology program, which seeks to scale innovation in big data applications, remote sensing, and artificial intelligence to accelerate and scale land and ocean conservation efforts. Prior to his work at the foundation, Karl created 'Greendig', a blog exploring the intersection between innovative technology and environmental sustainability, produced and wrote 'Planet 100', the Discovery Network's first online news show, and led digital advocacy for the TckTckTck campaign, a global network of more than 450 NGOs working to secure an international climate agreement. Karl is a co-author on "A Global Deal for Nature: Guiding Principles, Milestones, and Targets", a paper published by the American Association for the Advancement of Science (AAAS) in 2019 that sets out the evidence base for One Earth's ambitious conservation agenda. He was also a contributor to "100% Clean and Renewable Wind, Water, and Sunlight All-Sector Energy Roadmaps for 139 Countries" published in Joule in 2017.

Kristina Haddad

Chief Operating Officer

Kristina is the Chief Operating Officer for the Leonardo DiCaprio Foundation. In this capacity she manages the administrative and operational functions within the organization. Previously she was a Senior Program Associate for Seventh Generation Advisors where focused on promoting ways to transition to a sustainable, low carbon economy. Prior to this work, Kristina was the Forestry Project Manager for the Environment Now Foundation, where she managed grant making and worked closely with forest activists on the development of strategy and the implementation of initiatives. Before joining Environment Now, she was the Programs Director at Santa Monica BayKeeper, where she ran the successful BeachKeeper Volunteer Water Quality Monitoring Program, as well as many other projects and programs. Kristina is the author of Crude Awakenings: Could an Exxon Valdez Oil Spill Happen in Southern California?, the findings of a three-year research that garnered significant attention from the media and state policymakers. Kristina is also an accomplished performing artist and holds a B.S. in social science from the University of California, Berkeley.

Linda Sheehan

Senior Counsel

As Senior Counsel at the Leonardo DiCaprio Foundation, Linda supports the development and implementation of philanthropic and program investment solutions to climate change and other environmental stressors. Prior to LDF, Linda was Executive Director of Earth Law Center, where she advocated for nature's rights. She also led the California Coastkeeper Alliance and the Pacific Region office of Ocean Conservancy, where she successfully advanced environmental statutes, policies and litigation. For her work fighting pollution, Linda was recognized as a "California Coastal Hero" by Sunset Magazine and the California Coastal Commission. Linda holds a B.S. in chemical engineering from the Massachusetts Institute of Technology, an M.P.P. from U.C. Berkeley's Goldman School of Public Policy, and a J.D. from Berkeley Law. Linda is a contributing author to numerous books, including Law and Policy for a New Economy (2017), is a member of the IUCN's World Commission on Environmental Law, and has taught regularly at Vermont Law School.

Jill Gravender Matteson

Senior Advisor

As Senior Advisor, Jill oversees special projects that amplify the Leonardo DiCaprio Foundation's mission. Jill has over twenty years of experience in environmental policy, nonprofit management, and partnership development. Throughout her career, she has worked to foster dialogs and build consensus amongst diverse environmental stakeholders to develop innovative approaches to mitigating the negative impacts of climate change. Jill's leadership contributed to the development of the first state-level voluntary greenhouse gas (GHG) reporting program in the country – the California Climate Action Registry, and the first North American GHG registry – The Climate Registry. Jill holds a B.S. in Economics from Arizona State University and a Master's degree in Environmental Science and Management from the Bren School of Environmental Science and Management at the University of California, Santa Barbara.

Daniel Cooper

LDF Legal Program Director

Daniel Cooper is the director of the legal program for LDF. He advises the Foundation on legal initiatives, including the Water for Fish Fund, the Revolving Litigation Fund, and the Climate Litigation Initiative. Daniel is a founding partner at Lawyers for Clean Water, Inc., was admitted to the California Bar in 1991, and has represented citizen plaintiffs in environmental advocacy for his entire career. Working with Law School clinics, Keepers, and environmental justice organizations, Daniel pioneered enforcement of the NPDES permits for industrial stormwater, municipal stormwater, and municipal sewage systems. Daniel has led litigation encompassing over twenty years and 250 cases, eliminating millions of gallons of raw sewage and toxic pollutants from neighborhoods, creeks, rivers and bays. Using existing laws, DiCaprio Foundation's legal programs work to protect species and habitats, and to empower impacted tribes and other communities to protect their resources and cultures worldwide. As well as advising the DiCaprio Foundation, Daniel continues to provide counsel to environmental advocates on advocacy, administrative processes, and litigation in state and federal court.

Yufu Cheng

China Program Advisor

Dr. Yufu Cheng has worked with government, technology, policy, investment, and NGO partners since 1995 to identify and implement the most effective low carbon projects in China, USA and other countries. He has helped China design fuel economy and energy efficiency standards and led delegations between nations to facilitate Climate Change and Environmental Protection training and collaboration workshops. He has organized international conferences and high-level meetings on Renewable Energy, Energy Efficiency, Clean Transportation, Environmental Protection, and Green Financing. Dr. Cheng serves as China Director for R20 Regions of Climate Action, is a visiting professor at both Beijing University (Environmental and Energy Department) and Nanjing University (Jewish Culture Center). He has also served as the Senior Vice President of the Innovation Center for Energy and Transportation (ICET). Dr. Cheng received his Ph.D. in a joint PhD Program in Ecology at the University of California at Davis and San Diego State University in 2003; Masters Degree in Ecology from Chinese Academy of Forestry in 1998; and Bachelor Degree in Biology from Anhui Normal University.

Jorge Pinheiro Machado

South America Program Advisor

Over the last 25 years Jorge has been involved in social-economic-environmental projects in Brazil. From projects to offer credits to low income communities to projects to structure LED street lights for municipalities. In 2008 he created the Solutions from the Amazon Group which is working to increase the quality of life for the local population in order to transform community members into guardians of the forest. In 2011 he joined the R20 Regions of Climate Action as a Director in Brazil to structure energy efficiency projects like LED street lights. He is also involved in contemporary art as a board member of Inhotim and social inclusion through education as a board member of Verdescola. He also serves as Chief Strategy Officer of E-cloud Energy Corporation.

Douglas Bevington

Forest Director, Environment Now California Program

As Forest Director of the Environment Now California Program, Douglas Bevington oversees efforts to protect California's forests. Dr. Bevington is the author of The Rebirth of Environmentalism: Grassroots Activism from the Spotted Owl to the Polar Bear (Island Press, 2009), which chronicles the powerful impact of grassroots forest and biodiversity protection groups on environmental policies in the United States over the past two decades. He holds a PhD in sociology from the University of California, Santa Cruz, where he taught courses on social movement studies. Dr. Bevington previously worked as the regional organizer for the John Muir Project of Earth Island Institute and as the biodiversity program assistant for the Foundation for Deep Ecology. He has also been active with the Bay Area Coalition for Headwaters, Center for Biological Diversity, Endangered Species Coalition, and Sierra Club. He has served on the board of advisors of the Student Environmental Center and is currently on the board of directors of the Fund for Wild Nature.

Caryn Mandelbaum

Water Director, Environment Now California Program

As the Water Director of the Environment Now California Program, Caryn oversees efforts dedicated to watershed restoration and water resiliency. The program funds 21st Century water management policies that protect source waters, green infrastructure, and advance the human right to clean, affordable, drinking water. To that end, Caryn has worked with advocates to implement California's first ever groundwater regulations. She contributed to the U.S. Environmental Protection Agency's aggressive Lead & Copper Rule to the Safe Drinking Water Act requiring water agencies to expedite the replacement of lead service lines. She helped launch an expansive water efficiency workforce training program in Los Angeles. Her leadership was recognized by Administrator McCarthy of the E.P.A. and L.A.'s Department of Water & Power for breakthroughs in innovative urban water use. Caryn is a graduate of UC Berkeley as well as UCLA's School of Law and Urban Planning program.

Keith Shattenkirk

Program Officer, Marine Life & Ocean Conservation

Keith manages LDF's Oceans Program grantmaking portfolio, with domestic and international projects across all 5 oceans. Prior to joining LDF, he worked with the National Marine Fisheries Service, focusing on domestic swordfish management on the U.S. West Coast. Keith received his undergraduate degree in Political Science from Princeton University and a master's degree from the UC Santa Barbara's Bren School of Environmental Science and Management, completing his thesis on community rights-based management in small-scale fisheries in developing countries.

Kate Thomas

Program Officer, International Wildlife & Landscape Conservation

Kate manages the International Wildlife and Landscape Program at LDF. She has previously worked with the UCLA Institute of Environment and Sustainability, the RAND Corporation and Crossroads School for Arts & Sciences. Kate received a Bachelor of Arts in Anthropology, with a focus on primate studies, and a Master of Public Administration, Environmental Policy, both from Texas Tech University.

Gregory Lopez

Program Director, Climate Program

Gregory directs LDF's Climate Program grantmaking and investment portfolio, focusing on domestic and international climate change solutions. He previously worked with Seven Generation Advisors, acting as project manager for low-carbon, economic development projects. During his time at SGA, Gregory also founded a Smart & Sustainable Cities Program that assisted cities in leveraging IOT solutions to increase operational efficiencies and lower their carbon footprint. In 2016, Gregory co-authored Climate Finance: A Status Report and Action Plan, which was selected by Big Path Capital as one of the "Top 10 Smartest Reports on the Intersection of Climate Change and Finance" for the year. He currently serves on the Innovation Advisory Council for Pecan Street's PLATFORM Initiative, which aims to expedite the adoption of clean energy innovations through a new model of development and investment. Gregory is a graduate of the University of California, Los Angeles, where he earned a Bachelor of Science degree in Environmental Science and researched large mammal movement in the Santa Monica Mountains.

Orquidea Hale

Program Manager, Climate Program; Sustainable Agriculture

Orquidea is the program manager for Sustainable Agriculture, in the Climate Program. She has a B.S. in Business Management from San Francisco State University where she studied sustainable business practices, especially within the food industry. She is currently continuing her studies in food at UCLA.

Diana Peters

Finance Director

Diana Peters is the Finance Director at the Leonardo DiCaprio Foundation. As Finance Director, Diana manages accounting and budgeting activities. Tasks include developing financial models, monitoring cash flow and working with departments to ensure strategic financial management. Prior to joining LDF, she worked with multiple non-profits with a focus on accounting, finance, and data management. She has an MBA in Sustainable Business where she focused on renewable energy and corporate social responsibility. She is passionate about environmental conservation and protecting vulnerable wildlife from extinction.

Wanda Jenkins

Human Resources and Grants Manager

As Human Resources Manager, Wanda ensures HR support for all current and new employees. Tasks include managing payroll, healthcare, training, policies and procedures. A Los Angeles native, Wanda has worked in the non-profit world for over 15 years with a focus on office management, HR, grant administration, and event planning.

Olivia Esse

Program Associate, Innovative Partnerships

As the Program Assistant for the Innovative Partnerships team, Olivia assists with planning and executing fundraising activities and managing donor relations. She also helps to cultivate corporate partnerships and expand LDF's fundraising reach. Olivia graduated from the University of Pennsylvania in 2016 with a degree in Psychology and interned at a fundraising startup before joining the LDF team.

Edith Espejo

Executive Assistant

Edith supports the Executive Director, Justin Winters. She has a B.S. in Environmental Biology and minor in Regenerative Studies from California Polytechnic University, Pomona. There she helped develop a mobile food pantry, ethnobotany workshops, and spearheaded food justice and diversity ambassador initiatives on campus. She is passionate about grassroots organizing and the intersections of the environment and social equity.

Jenna Cittadino

Operations Manager

As Operations Manager, Jenna works closely with the CEO, Executive Director, and Office Manager to ensure the foundation is running smoothly and efficiently. Tasks include managing accounting, analyzing finances and creating reports, helping with the creation of organizational budgets, and supporting the CEO and Executive Director as needed with various tasks and research.

Kristina Hambley

Executive Assistant

Kristina supports Terry Tamminen directly as his Executive Assistant. Before joining LDF, she conducted and published research on antipredator behaviors in island isolated populations of California quail. Kristina also interned with Conservation International's Climate Change Adaptation team at the Moore Center for Science. She graduated from UCLA in 2017 with a Bachelor of Science in Ecology, Behavior, and Evolution.